Attractions
The Scapa Flow Visitor Centre and Museum is a national museum that explains the central role that Scapa Flow, and particularly the islands of Hoy, Walls &Flotta played in the defence of Briatin during both World Wars.
The museum itself is closed during 2018 and 2019 for major renovation but the rest of the site at Lyness is still open and well worth a visit.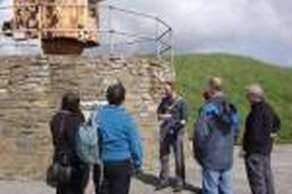 This is all a museum should be. Full of artefacts, information and insights and deeply embedded in its context. It contains the Thomas McCunn, the longest serving Longhope lifeboat (1933-1962) and now the only historic lifeboat in UK still launchable from its own station. If it's closed ask for the key at Rose Cottage.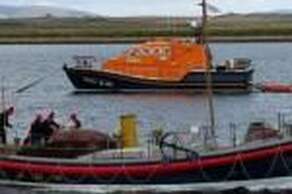 ...Between those strong red cliffs,
Under that great mild sky
Lies Orkney's last enchantment,
The hidden valley of light... GMB

21 miles by road. Make a day of it - stop at the Dwarfie Stane on the way and walk up to see the Old Man while you are there.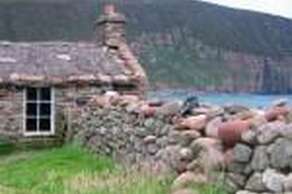 The northernmost part of Hoy contains a large RSPB reserve where, with luck, you can see Orkney's only White-tailed Sea Eagles. You won't need as much luck to see Fulmars, Puffins, Hen Harriers or Arctic Hares.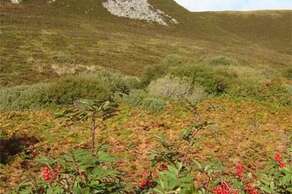 An easy walk from the hotel and a stunning combination of cliffs, geos, gloups, seabirds and flowers.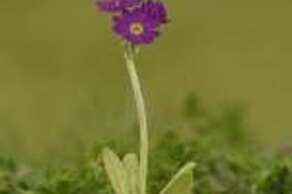 Martello Tower and Hackness Battery
Two Martello towers and a gun battery guard the entrance to Longhope, evidence of its strategic importance a century before World War I when French and Amrican ships were the danger. The Tower is open from April to September.
It's a good walk from the hotel and passes the memorial to the crew of the TGB. But 2.5 miles each way will leave you ready for dinner.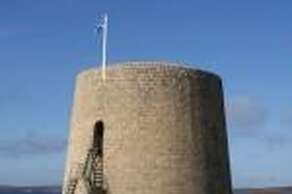 Other things to do on the islands...